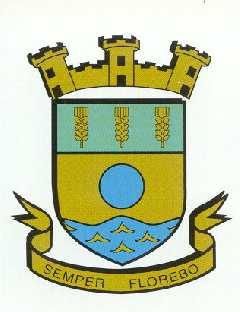 Website of the Town Hall: www.mairie-fleurieusursaone.fr

A genuine village
A population of 1300 inhabitants encouraging closer human relationships.

A local housing mainly composed of private homes, of few council housing estates and no big blocks of county flats. Also, the rural aspect of the oldest part of the village represents a quiet and peaceful environment and contributes to its safe general atmosphere.

An active community life for people of all ages.

The village Hall and other places in the village allow us to accommodate large groups and to organize different local fairs.

Sports and leisure equipments: a multipurpose hall, a skate-park, a marina.

Several local annual festivals: Biscuit festival, roasted piglet festival, year class festival, music festival, and more…

A kindergarten and a primary school.

Hiking trails are available from downtown Fleurieu that will lead you to wonderful walks and outstanding views from the surrounding hills.

Worth seeing: a one-of-a-kind industrial activity from the past, « le bleu Guimet ». Directly connected to our history of science and to art.
| | | |
| --- | --- | --- |
| | | |
| La mairie | L' église | "Semper Florebo" |
| | | |
| | | |
| | |
| --- | --- |
| | |
| Le skate park | L' île du Rontant |
| | |
| Notre Dame des Bruyères | L'école de Fleurieu |
A natural environment
A natural environment of great quality and variety: The Mont d'Or Hills, la Dombes and its lakes, The Beaujolais and its vineyards, the Saône Valley.
| | |
| --- | --- |
| | |
| La Dombes | Le Beaujolais |
An urban environment
Lyon, third biggest city in France is located only 15km from Fleurieu and can be reached in 20mn with public transport.
A major touristic site: the gallo-roman remains, the old city (Unesco World Heritage Site) and the neighborhood of la Croix-Rousse which is directly associated with the history of silk industry and its Canuts ; More than 10 museums to visit ; Numerous monuments ; The hills of Lyon, its views and its rivers.

Major cultural assets : museums, theatres, opera, auditorium, famous events or festivals (Biennale de la danse, Biennale d'art contemporain, Nuits de Fourvière), exhibitions.

First ranked resources in the fields of knowledge, education and health: universities, libraries, research laboratories, major university hospitals.

Numerous sports equipments and famous athletic clubs: ASVEL, OL.

Second industrial and economical site after Paris: numerous businesses including a large number of high ranked technologies, International Fair and famous professional exhibitions.
| | |
| --- | --- |
| | |
| Le palais de la Bourse | Fourvière et Saint Jean |
| | |
| La cathédrale Saint Jean | Mur peint |
| | |
| Le parc de la Tête d'Or | L'opéra |

How to get about …
Thanks to its developed network of communication means: its public transports, its international airport, its trains (including its TGV), its regional bus lines.
-Thanks to other border provinces, easily accessible and favorable to short travels and nice trips: Savoie, Dauphiné, Massif du Pilat, Bourgogne …
- One step farther: The Mont Blanc only a 2 hour-drive and the Mediterranean Sea a 3 hour-drive.
Firmly rooted local traditions and cultures
Local celebrations: 8th December and Lights Festival in Lyon; Beaujolais Nouveau, the third Thursday of November; The conscripts Festival in Villefranche-sur-Saône, the last Sunday of January.
A local star: Guignol and its theater; its impertinence made him a famous puppet character of Lyon.
Gastronomy and wine growing: Beaujolais vintage, frog legs, chicken à la crème, quenelles, including lots of starred restaurants or most modest « bouchons » and also country restaurants with their rich and tasty cuisine.
| | | |
| --- | --- | --- |
| | | |
| Guignol et Gnafron | Le pot Lyonnais | Un "bouchon" Lyonnais |
| | | |
| Le saucisson chaud Lyonnais | Paul Bocuse: le restaurant | 8 décembre: Fête des lumières |
| | | |
| --- | --- | --- |
| | | |
| La grande roue | Lugdunum Roller Contest | La biennale de la danse |